SPECIALIZING IN CUSTOM COCKTAIL PARTIES FOR ANY OCCASION
Entertain with Ease & Style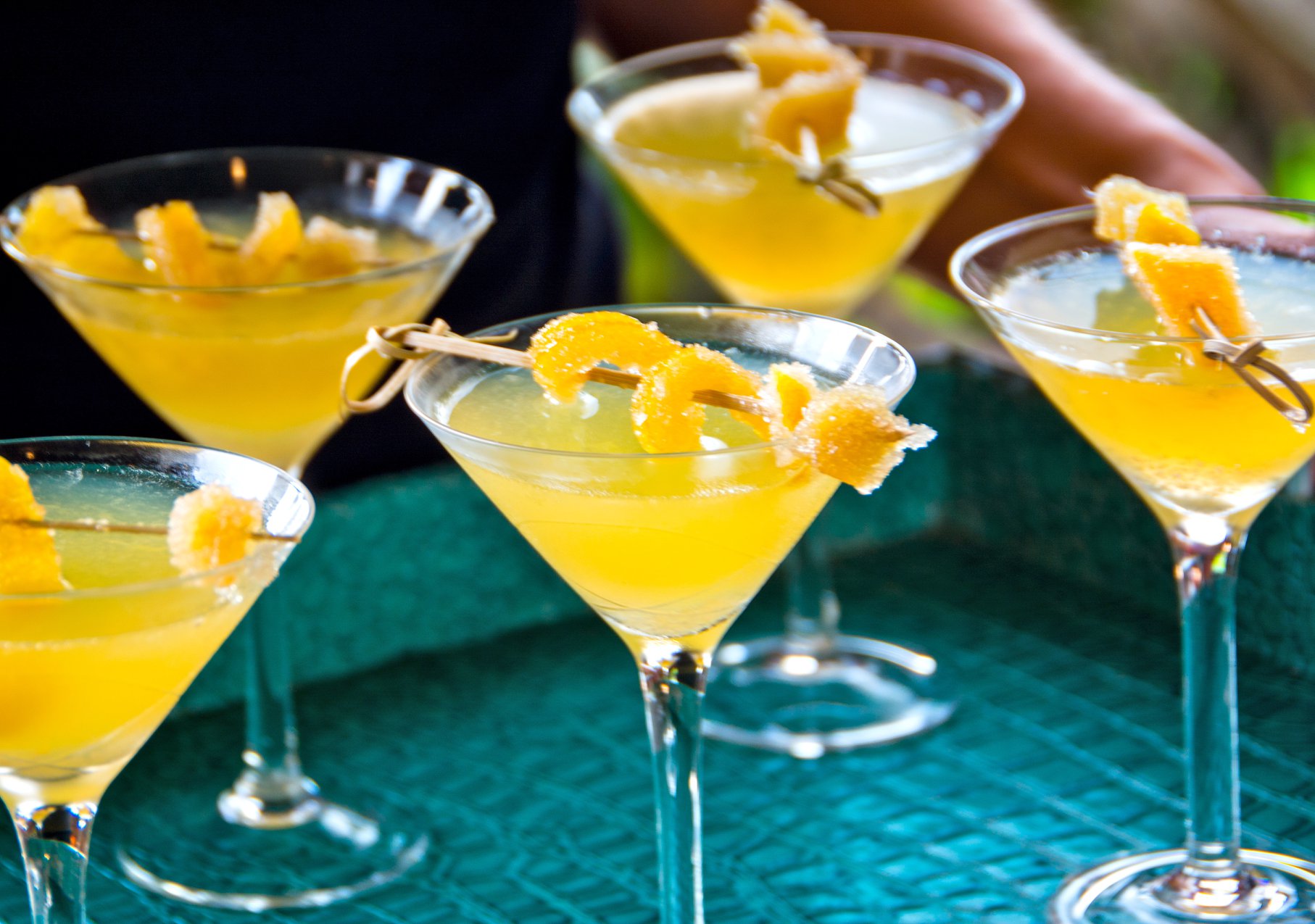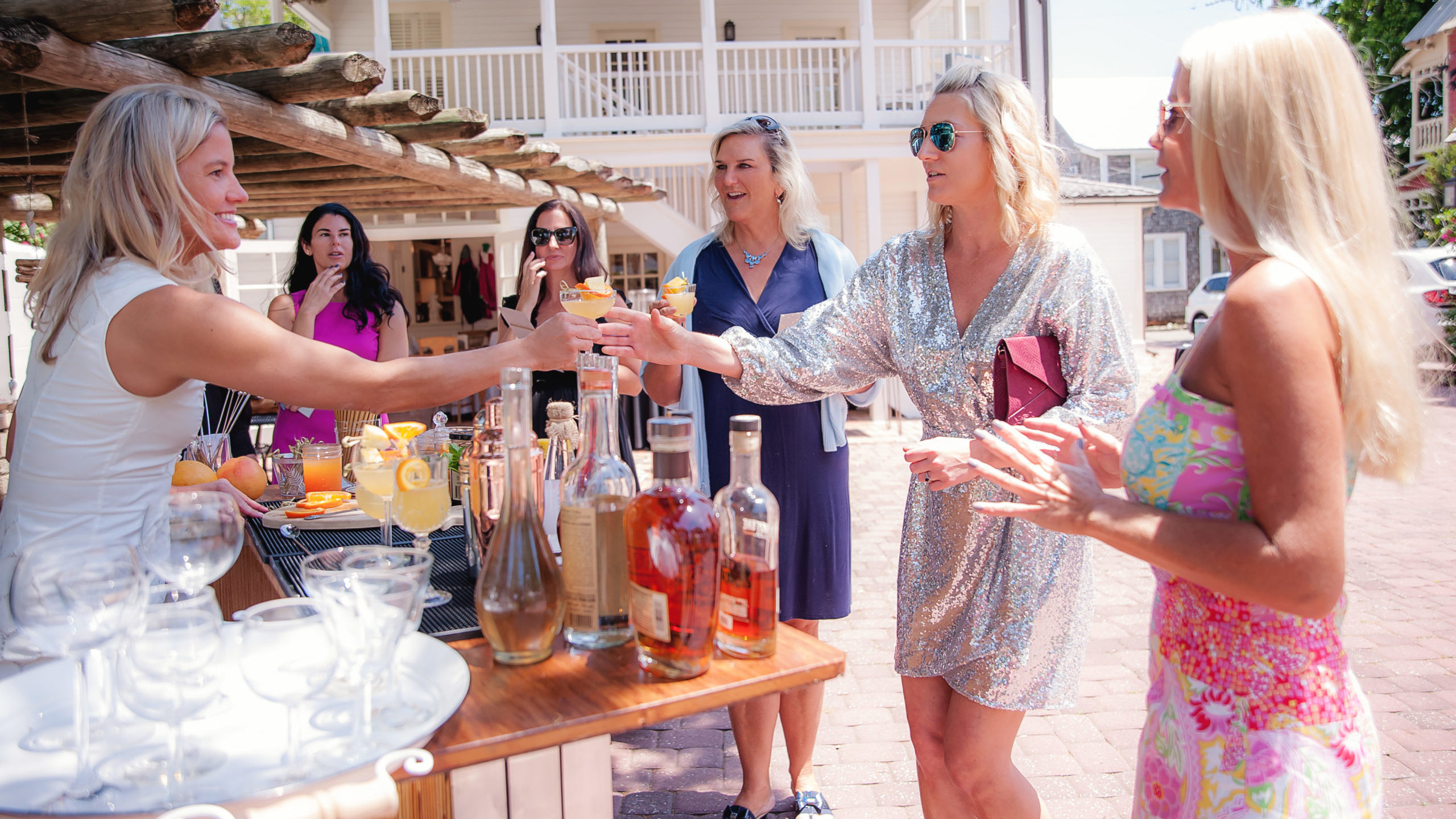 Entertain with Ease & Style
SPECIALIZING IN CUSTOM COCKTAIL PARTIES FOR ANY OCCASION

Entertain with Ease & Style
SPECIALIZING IN CUSTOM COCKTAIL PARTIES FOR ANY OCCASION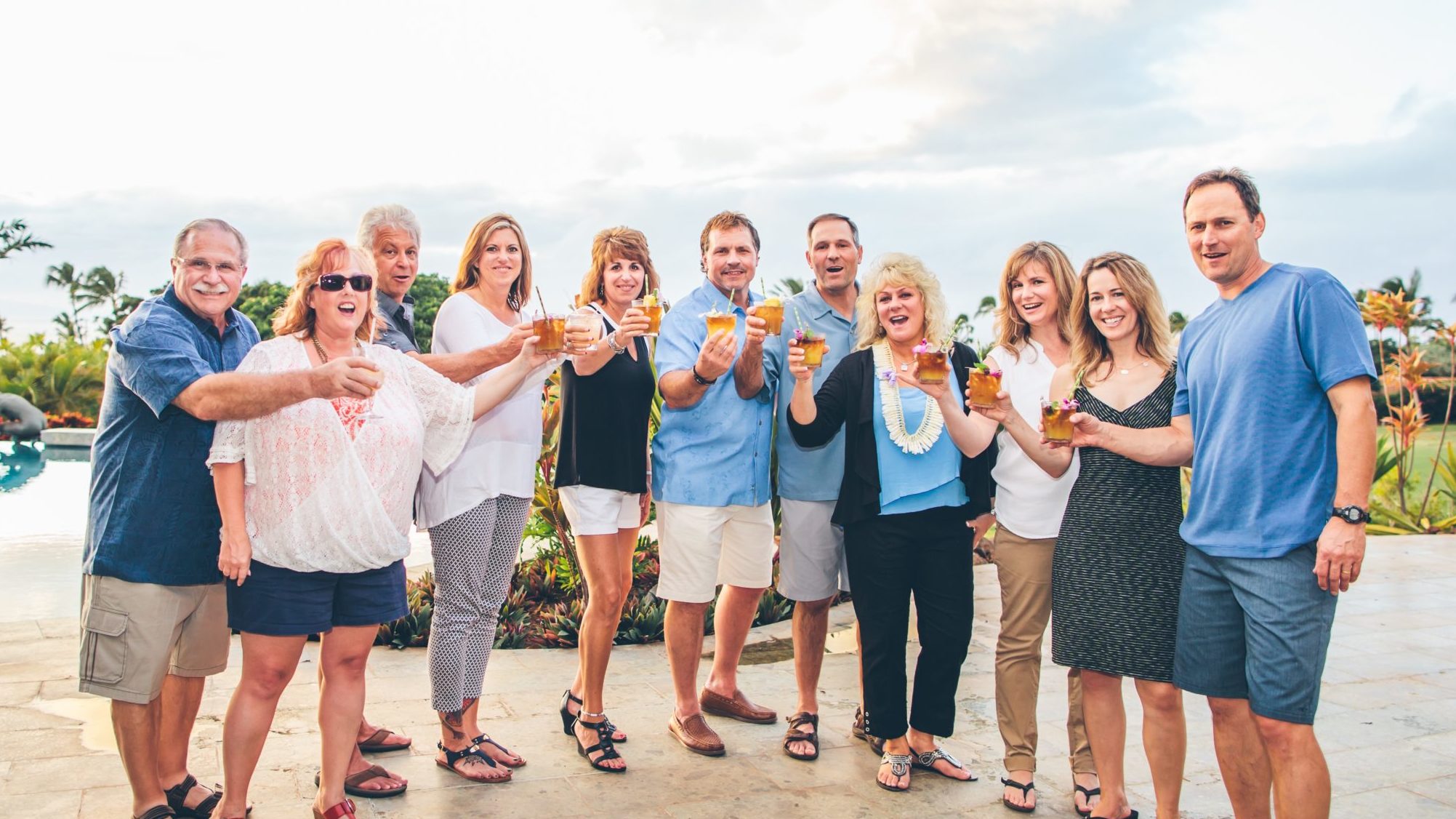 St. Augustine Events & Catering was created to bring Northeast Florida a unique entertaining experience. Melissa's years of catering experience in fine dining and private events on Maui and Texas shine in our craft cocktails paired with delicious hor d'oeuvres.
Saint Augustine Cocktails & Cuisine delivers signature cocktails and gourmet bites for your event. We offer full service including bar and lounge rental or drop off delivery of pre-made cocktail mixes and cuisine.
Whatever your special occasion is, Saint Augustine Cocktails & Cuisine is here to make entertaining easy. Impress your guests with a divine specialty cocktail and culinary experience! Cheers!Even
Custom Cocktail Parties for Any Occasion
St. Augustine Cocktails & Catering offers the best of both worlds – exquisite hand crafted cocktails paired with cuisine using
only the best quality freshest ingredients. Our menu includes a diverse selection of offerings for your special guests to enjoy.
Cocktail Parties Are Our Specialty
St. Augustine Cocktails and Catering is a specialty bar & catering service for any occasion. We specialize in private happy hours, office parties, holiday parties, business grand openings, health and wellness events, non-profit fundraisers, birthday parties, and rehearsal dinners just to name a few. If you want to make an impression on your guests, hire St. Augustine Cocktails & Catering for your special event and we will take care of the rest.
Interested in inquiring about our availability for your special event? St. Augustine Cocktails & Catering specializes in events for 50 people or less. Fill out our contact form below giving as much detail as possible, and we will follow up as soon as we are able.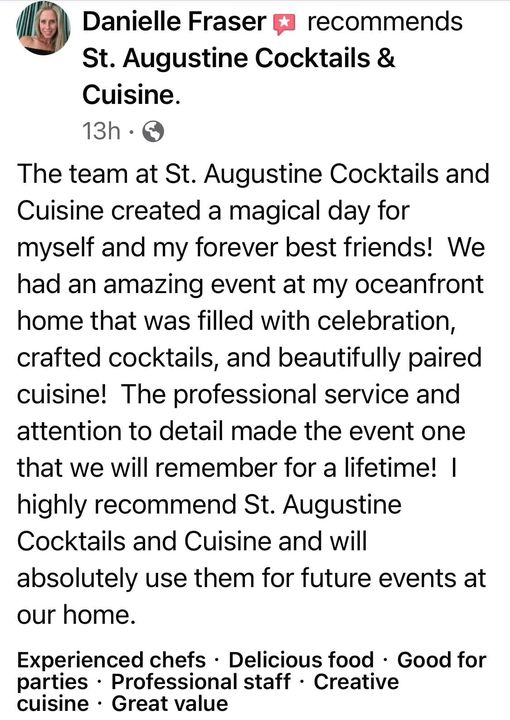 Private Birthday Party for 4 in June of 2021.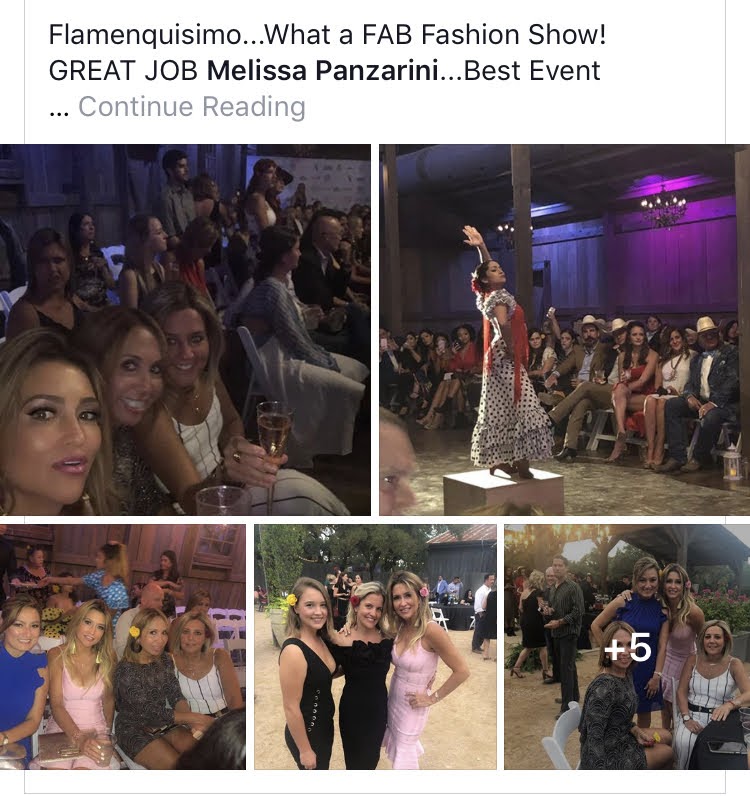 "Melissa Panzarini was Ramey's obvious choice as Executive Event Planner for both nights. Matching a vision, almost impossible to execute, with Panzarini's impeccable style and attention to detail proved to be the perfect partnership."